One World, One Ocean, One Connection
One World, One Ocean, One Connection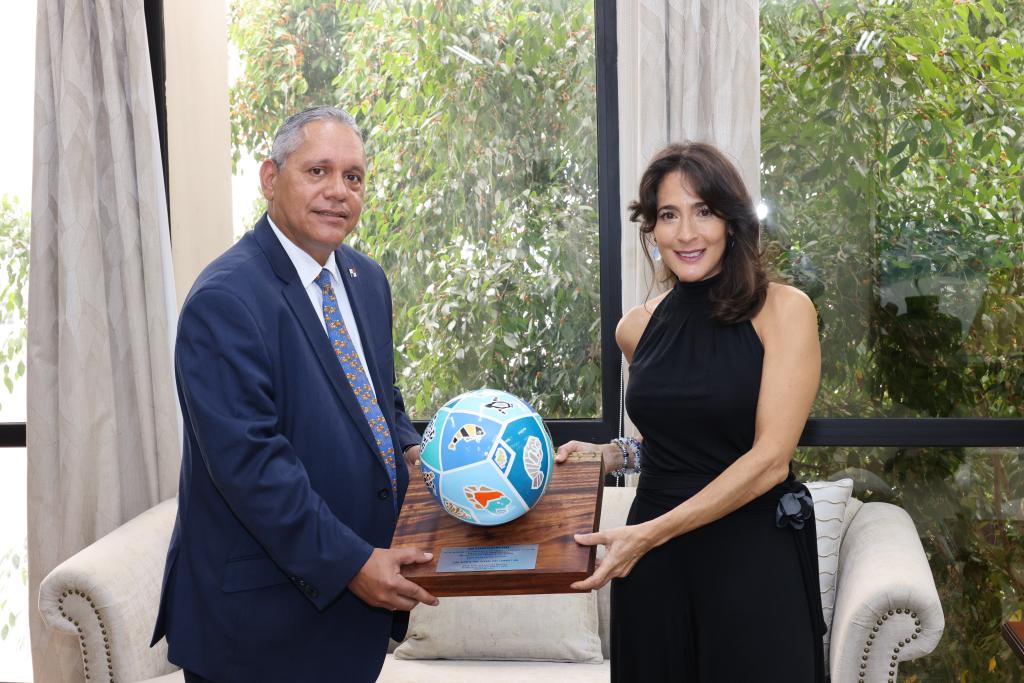 The symbol of Our Ocean Panama 2023, a spherical sculpture made of wood, paint and recycled material was created by the Panamanian sculptor and painter Gabriela Batista. It intends to make humanity aware of the fact that that living beings depend on each other to survive. 
This piece of art was handed over by the First Lady of Panama Yazmin de Cortizo to Petros Varelidis, Secretary General of Natural Environment and Water, Ministry of Environment and Energy of Greece which is the next venue for Our Ocean Conference. In this ceremony the First Lady was accompanied by Panama Foreign Minister Janaina Tewaney Mencomo, the Vice-Minister of Foreign Affairs Vladimir Franco and the Vice-Minister of Multilateral Affairs and International Cooperation, Yill Otero. 
By using the Upcycled Art technique, a kind of sustainable art that turns waste into pieces of art and denounces the degradation of our planet, the famous artist painted 18 endangered species in a 25 cm sphere.  
According to Gabriela Batista, the sculpture symbolizes how important is the connection between the world and the ocean. Batista, who is widely known for his works on the environment, has a degree in Plastic Arts, Computer Science and Statistics. She also holds studies from the Arts Student League of New York.